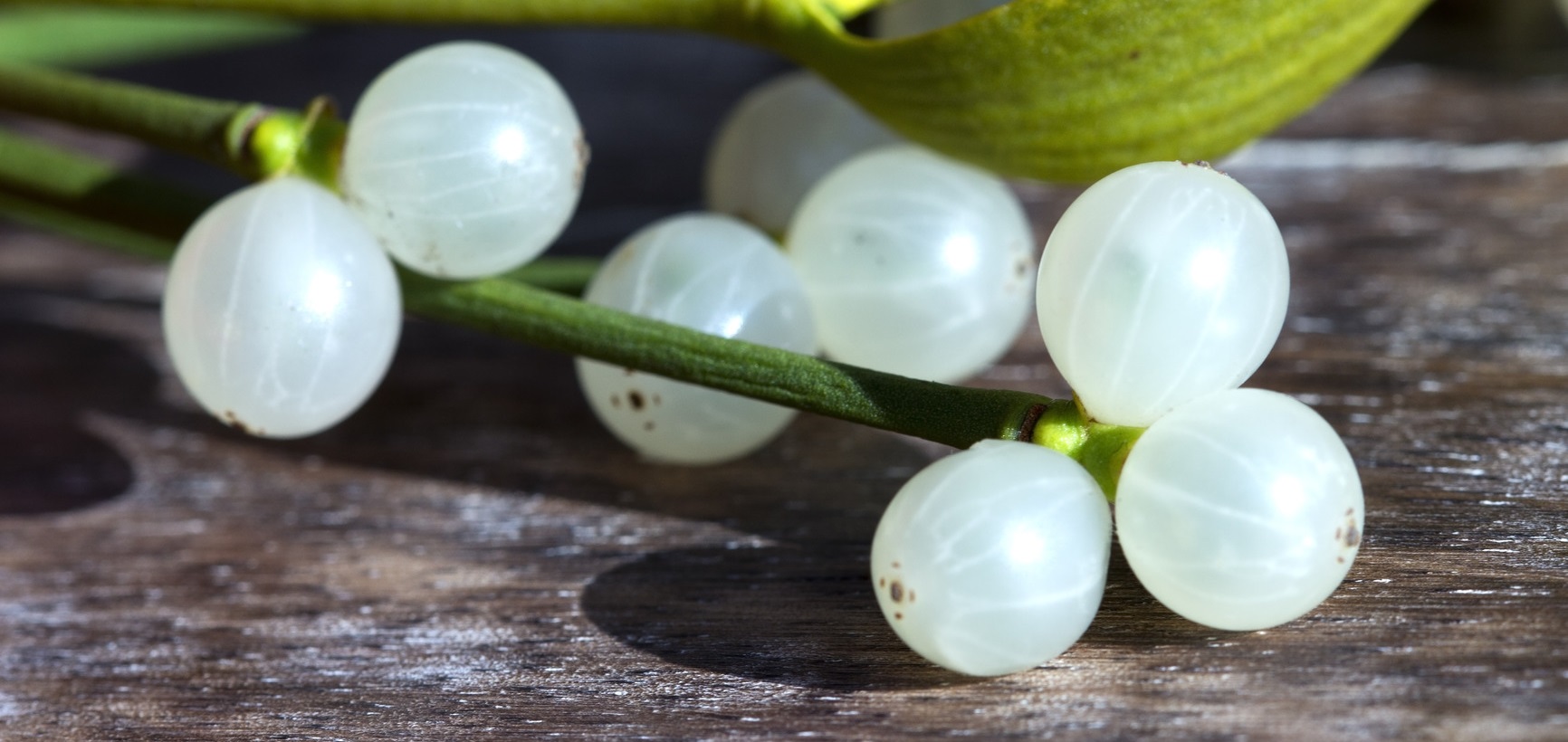 History Of Mistletoe
Mistletoe (Latin name: Viscum album) is a plant which grows parasitically on pine, oak, elm and apple trees, among many others. There are hundreds of species of mistletoe growing throughout the world. European mistletoe was first described at length for medicinal use 2000 years ago. Modern research on mistletoe for the treatment of cancer began in Germany in the 1950s and has exploded over the past few decades.
Does Mistletoe Cure Cancer?
In short, mistletoe is not a cure for cancer although it does have an inhibitory effect on cancer cells and a stimulating effect on the immune system of a person with cancer. These effects can increase life-span and improve quality of life in cancer patients. This treatment should not be used in lieu of conventional cancer treatments but is an excellent natural adjunct to conventional treatment.
Effect On Survival
The vast majority of studies performed on mistletoe in the treatment of cancer have found that it increases survival time in cancer patients. This is a big deal, for an herbal medicine with very little side effects to have such a profound effect. Patients with pancreatic cancer1,2, ovarian cancer3,4, cervical cancer5, breast cancer6, liver cancer7, colon cancer8, glioma9 and melanoma10 have all shown an increased survival when studied with mistletoe, compared to similar cancer patients not being treated with mistletoe.
Mistletoe And Quality Of Life
Mistletoe extract has also been studied extensively for its effect on quality of life in patients with cancer. The research shows that mistletoe improves many aspects of quality of life in patients with cancer including fatigue, sleep, exhaustion, nausea, vomiting, appetite, emotional well-being, depression, anxiety, concentration, ability to work, pain, diarrhea and adverse effects to conventional treatments11.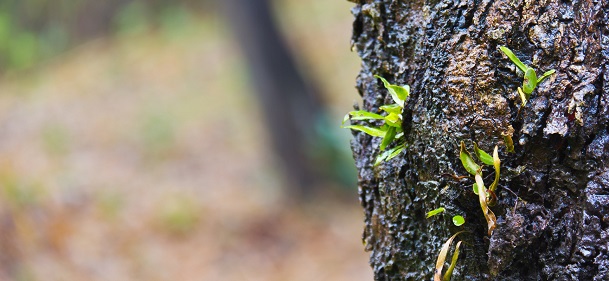 How Does It Work?
Mistletoe acts in several ways to affect cancer cells including inhibition of protein synthesis12,13, inhibition of the formation of new blood vessels14 (required for cancer spread) and induction of cancer cell apoptosis15,16 (cell death).
Mistletoe improves and refines the immune's system function towards cancer including increasing release of immune-system enhancing cytokines such as IL-1, IL-6 and TNF alpha15,17,18,19, increasing white blood cell count and activity15,17,20,21,22,23,24, and protection of white blood cell DNA against the dangerous effects of chemotherapy13,15,17,25.
Active Components
Mistletoe contains two major compounds which have regulatory effects on cancer cells and the immune system. Mistletoe lectins are cytotoxic (kill cancer cells) and are also powerful immune-stimulating compounds26,27. Viscotoxins, another constituent of the mistletoe plant, are also cytotoxic28,29 and have an immune stimulating effect 30.
How Is Mistletoe Used?
Mistletoe is given by subcutaneous injection, just under the skin, typically nearby the site of a known cancerous growth. Injections of the mistletoe extract are minimally painful and are given every other day. Injecting mistletoe, rather than taking it orally allows it to act more directly on the immune system without being limited by digestive absorption or the liver's "first pass effect". Injecting mistletoe allows for a targeted treatment since it can be injected near the site of a known tumor or cancerous lesion.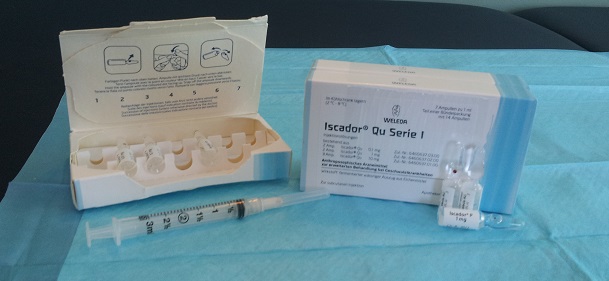 Safety Of Mistletoe
Mistletoe in the treatment of cancer is very safe when proper technique and protocol are followed. The most common adverse effects of this herbal treatment are redness or discomfort in the area surrounding the injection site, chills, fever and headaches. These reactions are not dangerous and are typically due to the immune response which is elicited by this natural treatment.
Mistletoe has no known major herb-drug interactions31,32 but allergic reactions to this herb have been reported in isolated cases33,34. People with auto-immune conditions should avoid this treatment due to its immune stimulating effect. Safety of mistletoe has not been assessed during pregnancy or breastfeeding.
Forms Of Mistletoe
In Canada injectable mistletoe extract is available under the product names Iscador and Helixor. In my practice I typically use Iscador as it has a strong research supporting its use. Helixor is another excellent choice, depending on the individual patient and their state of health.
Mistletoe Therapy in Halifax
Mistletoe injections in the treatment of cancer are a viable adjunctive natural treatment option to conventional chemotherapy, radiation therapy and/or surgical treatment. If you are in the Halifax area and are interested in trying this treatment please contact MacLeod Naturopathic to book an initial consultation with Dr. MacLeod.
References
Tröger W, Galun D, Reif M, Schumann A, Stanković N, Milićević M. Viscum album [L.] extract therapy in patients with locally advanced or metastatic pancreatic cancer: a randomised clinical trial on overall survival. Eur J Cancer. 2013 Dec;49(18):3788-97.
Matthes H1, Friedel WE, Bock PR, Zänker KS. Molecular mistletoe therapy: friend or foe in established anti-tumor protocols? A multicenter, controlled, retrospective pharmaco-epidemiological study in pancreas cancer. Curr Mol Med. 2010 Jun;10(4):430-9.
Grossarth-Maticek R, Ziegler R. Prospective controlled cohort studies on long-term therapy of ovairian cancer patients with mistletoe (Viscum album L.) extracts iscador. Arzneimittelforschung. 2007;57(10):665-78.
Hassauer W, Gutsch J, Burkhardt R. [What prospects of success does Iscador therapy offer in advanced ovarian cancer?]. [Article in German] Onkologie. 1979 Feb;2(1):28-36.
Grossarth-Maticek R, Ziegler R. Prospective controlled cohort studies on long-term therapy of cervical cancer patients with a mistletoe preparation (Iscador). Forsch Komplementmed. 2007 Jun;14(3):140-7.
Grossarth-Maticek R, Ziegler R. Forsch Komplementmed. Prospective controlled cohort studies on long-term therapy of breast cancer patients with a mistletoe preparation (Iscador). 2006 Oct;13(5):285-92.
Mabed M, El-Helw L, Shamaa S. Phase II study of viscum fraxini-2 in patients with advanced hepatocellular carcinoma. Br J Cancer. 2004 Jan 12;90(1):65-9.
Cazacu M, Oniu T, Lungoci C, Mihailov A, Cipak A, Klinger R, Weiss T, Zarkovic N. The influence of isorel on the advanced colorectal cancer. Cancer Biother Radiopharm. 2003 Feb;18(1):27-34.
Lenartz D, Dott U, Menzel J, Schierholz JM, Beuth J. Survival of glioma patients after complementary treatment with galactoside-specific lectin from mistletoe. Anticancer Res. 2000 May-Jun;20(3B):2073-6.
Augustin M, Bock PR, Hanisch J, Karasmann M, Schneider B. Safety and efficacy of the long-term adjuvant treatment of primary intermediate- to high-risk malignant melanoma (UICC/AJCC stage II and III) with a standardized fermented European mistletoe (Viscum album L.) extract. Results from a multicenter, comparative, epidemiological cohort study in Germany and Switzerland. Arzneimittelforschung. 2005;55(1):38-49.
Kienle GS, Kiene H. Review article: Influence of Viscum album L (European mistletoe) extracts on quality of life in cancer patients: a systematic review of controlled clinical studies. Integr Cancer Ther. 2010 Jun;9(2):142-57.
Olsnes S, Stirpe F, Sandvig K, Pihl A. Isolation and characterization of viscumin, a toxic lectin from Viscum album L. (mistletoe). J Biol Chem. 1982 Nov 25;257(22):13263-70.
Büssing A, Lehnert A, Schink M, Mertens R, Schweizer K. Effect of Viscum album L. on rapidly proliferating amniotic fluid cells. Sister chromatid exchange frequency and proliferation index. Arzneimittelforschung. 1995 Jan;45(1):81-3.
Elluru SR1, Duong Van Huyen JP, Delignat S, Prost F, Heudes D, Kazatchkine MD, Friboulet A, Kaveri SV. Antiangiogenic properties of viscum album extracts are associated with endothelial cytotoxicity. Anticancer Res. 2009 Aug;29(8):2945-50.
Büssing A, Suzart K, Bergmann J, Pfüller U, Schietzel M, Schweizer K. Induction of apoptosis in human lymphocytes treated with Viscum album L. is mediated by the mistletoe lectins. Cancer Lett. 1996 Jan 19;99(1):59-72.
Mengs U, Göthel D, Leng-Peschlow E. Mistletoe extracts standardized to mistletoe lectins in oncology: review on current status of preclinical research. Anticancer Res. 2002 May-Jun;22(3):1399-407.
Büssing A, Regnery A, Schweizer K. Effects of Viscum album L. on cyclophosphamide-treated peripheral blood mononuclear cells in vitro: sister chromatid exchanges and activation/proliferation marker expression. Cancer Lett. 1995 Aug 1;94(2):199-205.
Hajto T, Hostanska K, Frei K, Rordorf C, Gabius HJ. Increased secretion of tumor necrosis factors alpha, interleukin 1, and interleukin 6 by human mononuclear cells exposed to beta-galactoside-specific lectin from clinically applied mistletoe extract. Cancer Res. 1990 Jun 1;50(11):3322-6.
Stein G, Berg PA. Non-lectin component in a fermented extract from Viscum album L. grown on pines induces proliferation of lymphocytes from healthy and allergic individuals in vitro. Eur J Clin Pharmacol. 1994;47(1):33-8.
Hajto T. Immunomodulatory effects of iscador: a Viscum album preparation. Oncology. 1986;43 Suppl 1:51-65.
Hajto T, Lanzrein C. Natural killer and antibody-dependent cell-mediated cytotoxicity activities and large granular lymphocyte frequencies in Viscum album-treated breast cancer patients. Oncology. 1986;43(2):93-7.
Hamprecht K, Handgretinger R, Voetsch W, Anderer FA. Mediation of human NK-activity by components in extracts of Viscum album. Int J Immunopharmacol. 1987;9(2):199-209.
Hajto T, Hostanska K, Gabius HJ. Modulatory potency of the beta-galactoside-specific lectin from mistletoe extract (Iscador) on the host defense system in vivo in rabbits and patients. Cancer Res. 1989 Sep 1;49(17):4803-8.
Kuttan G, Kuttan R. Immunological mechanism of action of the tumor reducing peptide from mistletoe extract (NSC 635089) cellular proliferation. Cancer Lett. 1992 Sep 30;66(2):123-30.
Büssing A, Azhari T, Ostendorp H, Lehnert A, Schweizer K. Viscum album L. extracts reduce sister chromatid exchanges in cultured peripheral blood mononuclear cells. Eur J Cancer. 1994;30A(12):1836-41.
Gabius HJ, Darro F, Remmelink M, André S, Kopitz J, Danguy A, Gabius S, Salmon I, Kiss R. Evidence for stimulation of tumor proliferation in cell lines and histotypic cultures by clinically relevant low doses of the galactoside-binding mistletoe lectin, a component of proprietary extracts. Cancer Invest. 2001;19(2):114-26.
Lenartz D, Dott U, Menzel J, Schierholz JM, Beuth J. Survival of glioma patients after complementary treatment with galactoside-specific lectin from mistletoe. Anticancer Res. 2000 May-Jun;20(3B):2073-6.
Jung ML, Baudino S, Ribéreau-Gayon G, Beck JP. Characterization of cytotoxic proteins from mistletoe (Viscum album L.). Cancer Lett. 1990 May 30;51(2):103-8.
Schaller G, Urech K, and Giannattasio M. Cytotoxicity of Different Viscotoxins and Extracts from the European Subspecies of Viscum album L. Phytother. Res. 1996; 10: 473–477.
Stein GM, Schaller G, Pfüller U, Schietzel M, Büssing A. Thionins from Viscum album L: influence of the viscotoxins on the activation of granulocytes. Anticancer Res. 1999 Mar-Apr;19(2A):1037-42.
Weissenstein U, Kunz M, Urech K, Baumgartner S. Interaction of standardized mistletoe (Viscum album) extracts with chemotherapeutic drugs regarding cytostatic and cytotoxic effects in vitro. BMC Complement Altern Med. 2014, 14:6
Doehmer J, Eisenbraun J. Assessment of extracts from mistletoe (Viscum album) for herb-drug interaction by inhibition and induction of cytochrome P450 activities. Phytother Res. 2012 Jan;26(1):11-7.
Bauer C, Oppel T, Ruëff F, Przybilla B. Anaphylaxis to viscotoxins of mistletoe (Viscum album) extracts. Ann Allergy Asthma Immunol. 2005 Jan;94(1):86-9.
Hutt N, Kopferschmitt-Kubler M, Cabalion J, Purohit A, Alt M, Pauli G. Anaphylactic reactions after therapeutic injection of mistletoe (Viscum album L.). Allergol Immunopathol (Madr). 2001 Sep-Oct;29(5):201-3.