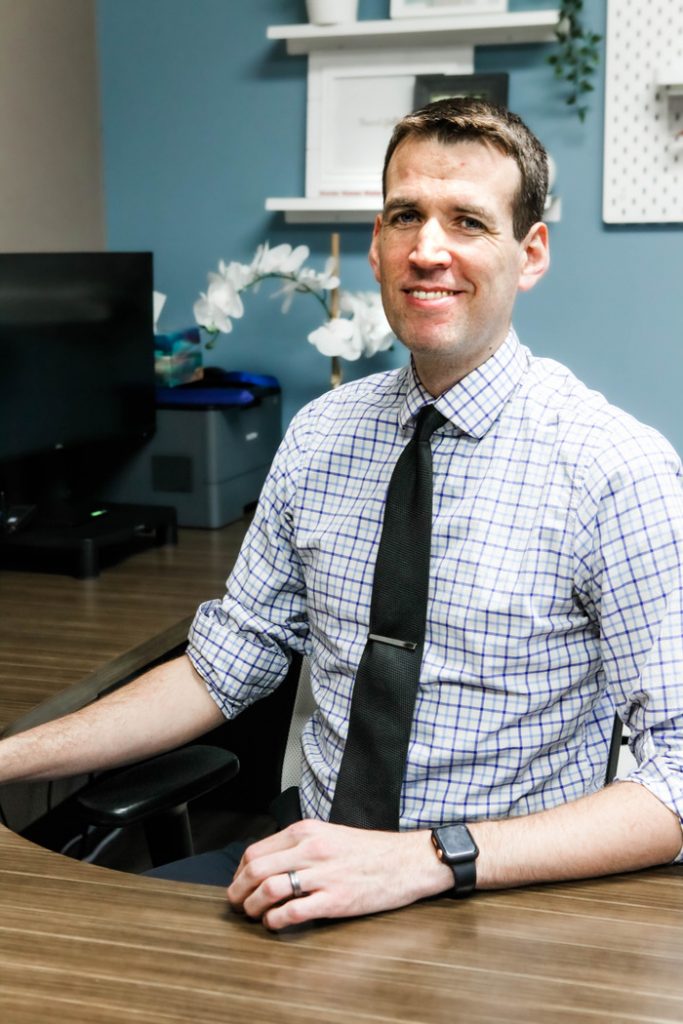 Practice Philosophy
Dr. MacLeod is a passionate physician who follows the principles of naturopathic medicine in order to best treat his patients. By combining modern science based therapies and ancient traditional medicine he targets the cause of illness and avoids suppressing symptoms.
Education
He completed 3 years towards a bachelor of science in biology at Saint Mary's University in Halifax and then attended the Canadian College of Naturopathic Medicine (CCNM) in Toronto. Colin graduated from the 4 year full-time program at CCNM, an accredited school of Naturopathic Medicine that includes more than 4,500 hours of classroom training and 1,500 hours of supervised clinical experience. After completing his education he returned to Halifax to practice.
Clinical Focus
In his Halifax practice Dr. MacLeod treats a wide range of health conditions but has a special focus in treating pain, injuries and osteoarthritis.
Services Offered
Dr. MacLeod offers naturopathic treatments to his patients including clinical nutrition, lifestyle counselling, acupuncture and herbal medicine. He also offers specialized treatments including intravenous nutrient treatments, intravenous vitamin C, ozone therapy, prolozone, chelation therapy, prolotherapy and neural prolotherapy. Read more on services provided.
Continuing Education
Below is a list of Dr. MacLeod's up-to-date continuing education. He is committed to continually advancing his knowledge and skills in order to best treat his patients.
| | |
| --- | --- |
| Course | Instructor |
| Integrative Healthcare Symposium | Sunita Vohra MD, Hal Blatman MD, Michael Stone MD, Kristi Hughes ND, Mel Borins MD, Penny Kendall-Reed ND, Nigel Plummer PHd, Zindel Segal PHd |
| Cosmetic Ozone Basic Training | Adriana Schwartz MD |
| Society of Oxidative and Photonic Medicine Ozone Conference | Adriana Schwartz MD, Robert Rowen MD, Ahvie Herskowitz MD |
| Methylation & Clinical Nutrigenomics | Ben Lynch ND |
| Clinical Applications and Advanced Topics of IV Nutrient Therapies in Infectious and Chronic Neurological Diseases | Virginia Osborne ND, Paul Anderson ND |
| Neural Therapy Workshop | Jeff Harris ND |
| Constitutional Medicine Seminar | Emile Compan ND |
| Ozone Therapy Certification, Prolozone Therapy | Frank Shallenberger MD |
| Neural Prolotherapy Basic & Advanced | John Lyftogt MD |
| Heavy Metal Toxicology: Chelation Therapy Including EDTA, DMPS and Oral Chelation Drugs | Virginia Osborne ND, Paul Anderson ND |
| Biopuncture | Anouk Chamont ND |
| Injection Skills and Techniques Course | Dietrich Klinghardt MD, Phd |
| Koren Specific Technique | Tedd Koren DC |
| Clinical Applications and Advanced Topics of IV Nutrient Therapy | Virginia Osborne ND, Paul Anderson ND |
| Injection Treatments in Sports Medicine | Kumar Biswas ND |
| Parenteral IV Therapy | Paul Saunders ND |